Previous: Day 3 – Gertboard Setup
Configuring Motor Controller
At LinuxCircle we are happy with Dagu 4-Channel Motor Controller Board. Connect each motor to its corresponding motor ouput. Prepare 8 jumper wires for the micro controller pins to be connected to your Gertboard and 4 jumper wires to your current supply pins. You need 2 power supplies to go into the "Motor Supply" socket and the "Logic 5V input" socket.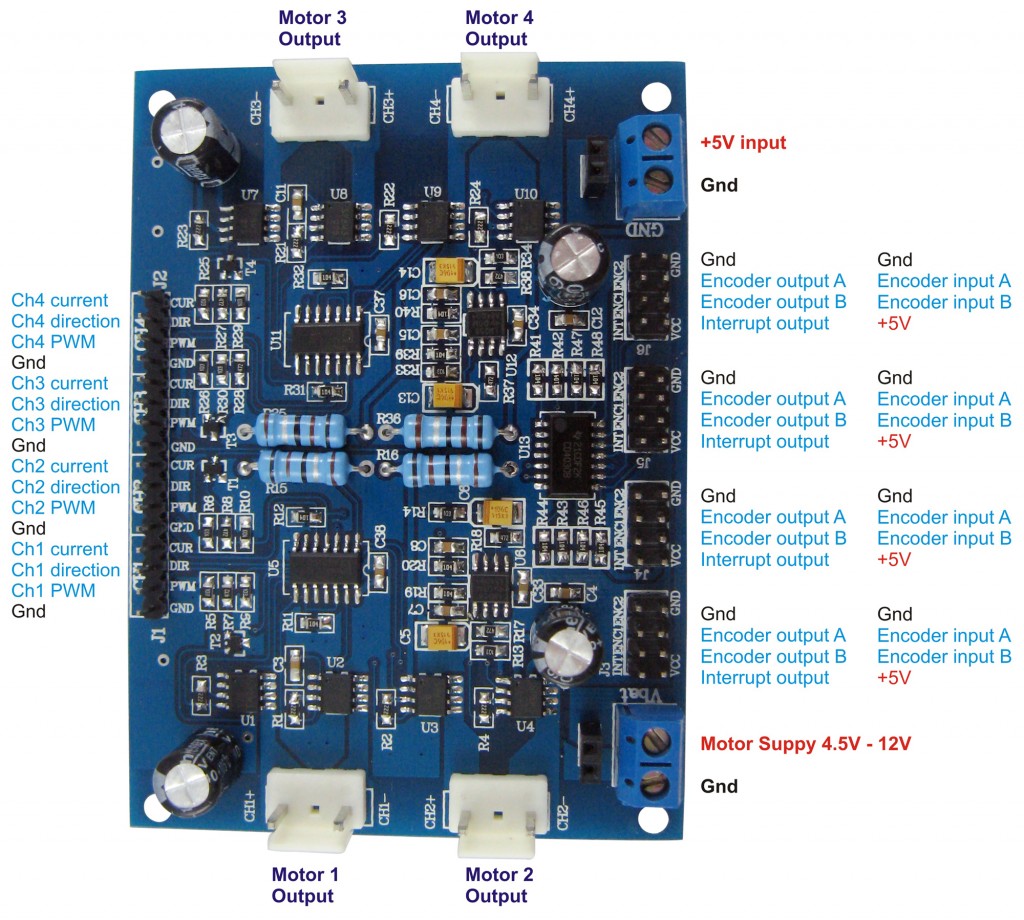 Each channel is controlled by the black control pin on the left hand side of the above picture.
CUR is for power, but at this stage just leave them blank, because we want to power the board via its Motor Supply connector.
DIR is for controlling the motor backward or forward, any digital pin will do.
PWM must be connected digital PWM pin of the Gertboard.
GND is where you connect to Gertboard common ground.
To setup a full throttle forward:
DIR must set to HIGH
PWM must be set to 255
To stop:
DIR can be either HIGH or LOW
PWM must be set to 0
To move backward:
DIR must be LOW
PWM must be set to 255
Next: Day 5 – Power Supplies
(Visited 1,663 times, 1 visits today)